Step 1
Getting Started
Select a course from our library that you would like customized to align with how you do business.
Once you've selected the course(s), we'll provide you with the course outline so your team can internally review and decide from a high-level what sections of the course needs to be revised, removed or need new content.
This is one of the most critical steps in the course customization process, as the outline serves as the framework for the course. We'll ask you to provide a high-level description of how the course needs to be altered, along with any additional requirements not met by the current course.
Our goal at this stage is to complete a comprehensive review of the existing course to best understand the scope of the necessary changes required
Step 2
Streamline Course Reviews
Keep everyone on the same page, all the time.
Gather consolidated feedback throughout your project, show stakeholders the latest version, and manage resolved comments after making changes. With our online review tool, you'll always stay in sync thus ensuring time is not wasted with multiple versions of documents.
Collaborators can create separate comments on a single slide, so you can raise, address, and resolve items one at a time.
We will work with your team to ensure that the desired changes are implemented into the existing course as seamlessly as possible, maintaining the flow of information, continuity and achievement of course goals and objectives.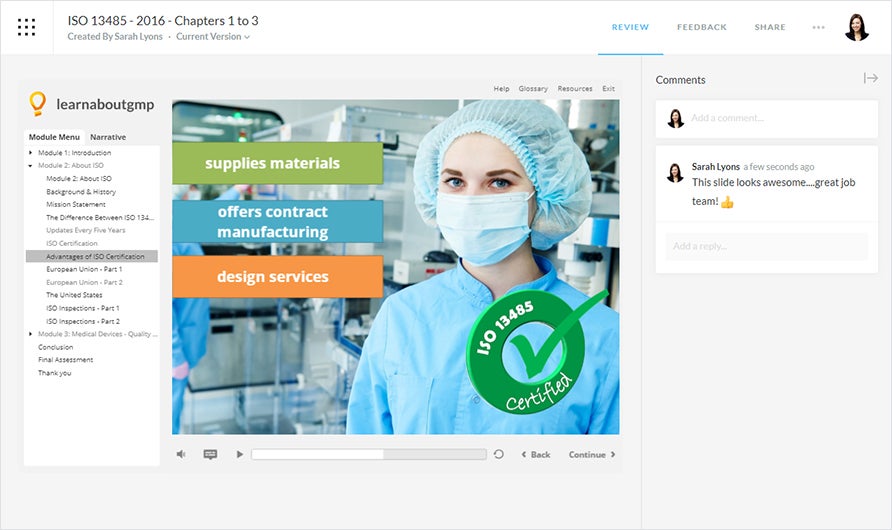 Step 3
Voice Over Production
On approval of content customization, we will source a voice over artist that best conveys the tone and credibility necessary to effectively deliver your course content in an engaging manner.
The sound quality of our voice overs is impeccable, both in terms of the artist's voice tone and the actual recording itself being free of sound imperfections.
Our voice over artists are native speakers of the language with regionally "neutral" accents, meaning that to the native ear, they'll have an undetectable accent and will sound extremely natural. In addition, they're intimately familiar with the technical, medical, and scientific terminology often used in our courses. So, you'll never have to worry about speaking errors or mispronounced words in your courses.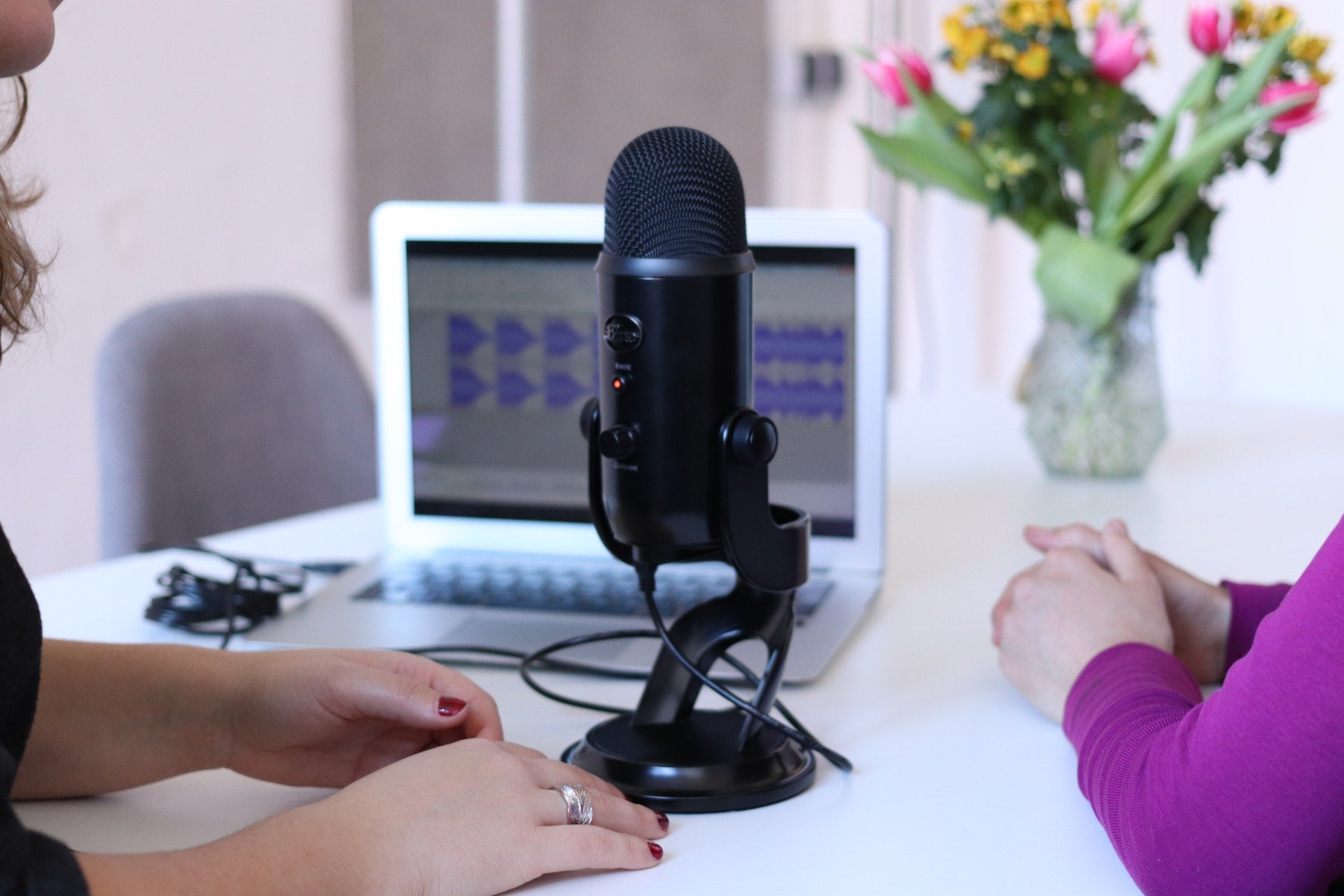 Step 4
Incorporating Content Revisions
During this step our amazing team of instructional designers coordinate and combine your requested edits to the existing course into what will become the final customized online course, including an interactive custom branded player on which the course will be delivered.
Every requested edit and or addition will be seamlessly integrated into the course, including any new content and on-screen graphics, along with the updated voice overs.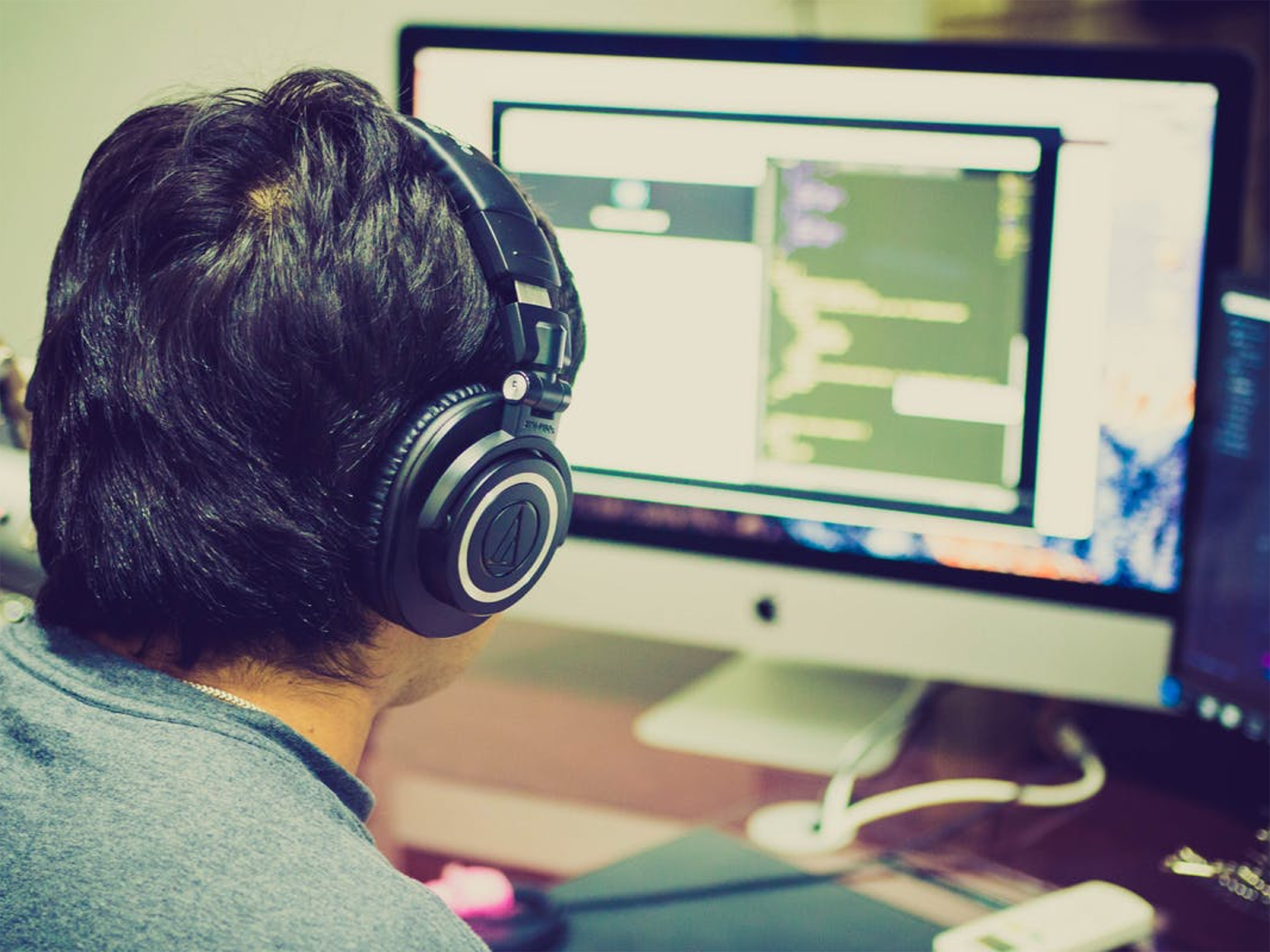 Step 5
Course Handover
In the final step you'll have a chance to conduct a final review and request any additional edits.
Next, we'll make the requested adjustments. Once you're satisfied with the final version and you've given us your approval, we'll deliver the final source files to your team or we'll upload directly to your managed portal with us.
At this point, your course is ready to dry-run and then implement across your organization.
Of course, we're here to assist in any way we can as you deploy your newly customized course!
Talk to us
Find out how we can help you bring your life science training to the next level.